The ITOCHU ENEX Group offers a diverse range of credit card services to meet the needs of its customers. In October 2015, we introduce the Rakuten Point Card, which is part of a shared point service operated by Rakuten, Inc.
Rakuten Point Card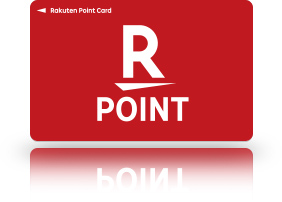 Rakuten Point Card is part of a shared point service operated by Rakuten, Inc. It was introduced at the ITOCHU ENEX Group's Car-Life Stations in October 2015. Rakuten Point Card has one of the largest point distribution volumes in the industry, and allows Rakuten Points—which can be collected and used when using Rakuten's various online services—to also be used at actual physical store locations. At ITOCHU ENEX Group Car-Life Stations, too, displaying a Rakuten Point Card when purchasing certain products now enables customers to collect and/or pay using Rakuten Points. For details of Car-Life Stations where Rakuten Point Card can be used, please refer to the following.
Car Enex Itsumo Card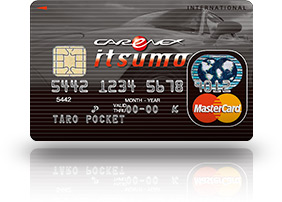 Our Car Enex Itsumo Card is a credit card that offers major savings, by allowing cardholders to purchase gasoline and oil at a discount of ¥2 per liter at Car-Life Stations. The card has been well received by customers since its launch, and a total of over 500,000 cards have now been issued (as of December 2010). It also offers a pocket point service that enables customers to make use of various services. Points can be collected according to the amount of money spent in each transaction, and we invite customers to make effective use of it.
Partners Card
Our Partners Card is a credit card issued to corporate customers and small business owners. It protects customers from overhead sales and credit risks by establishing approved account customers. It also enables centralized management of company expenses, providing support to improve work efficiency for customers. According to the amount of money spent, the card also offers a cash back feature. We invite customers to take advantage of it.
Cash Member's Card
We offer a cash member's card for E3 use.
Rewritable Card
We offer a rewritable point card that enables effective vehicle management.
Corporate Fleet Refueling Cards
The ITOCHU ENEX Group sells corporate fleet refueling cards for transportation companies, manufacturers and other companies that own vehicle fleets.
The card can be used at around 20,000 gas stations across Japan, enabling cardholders to purchase gasoline, diesel oil and other automobile fuels at contract rates (nationwide flat rates). The card can also be used for vehicle management, and to calculate CO2 emissions and prepare environmental reports, offering support for customers to improve the efficiency of their administrative work.
Through collaboration with ENEX FLEET Co., Ltd., which joined the ITOCHU ENEX Group in September 2008, ITOCHU ENEX has significantly expanded its area of coverage, and now sells corporate fleet refueling cards to corporate customers nationwide.